Carrot Soup Recipe
This carrot soup is healthy, freezable, and very tasty. Also, it's a nice change of flavor pallet with ginger, tuna, and lemon. This soup will pair great with a Caesar or garden salad and nice warm homemade bread or buns.  The other thing I love about this carrot soup recipe is it appeals to a unique flavor palette – that is, if you're tired of tomato sauce and pasta, beef and bread, potatoes and THE NORM: try this nice ginger zest hearty veggie dish to round it all out.
Puree the entire pot using a hand blender, let simmer for 20 mins to allow flavors to mix. Finally, serve.
| | | | |
| --- | --- | --- | --- |
| Prep: | Cook: | Ready: | Serves: |
| 20m | 25m | 45m | 8 |
Click to expand - use your arrows like a champ:
Step 1: Drizzle olive oil over 2 bulbs of garlic, heat in the oven for 15 mins at 350º
Step 2: Add 4 cups of potatoes to boiling water
Step 3: Chop 4 cups of carrots, add to pot
Step 4: Chop 4 cups of cauliflower, add to pot
Step 5: Add 1 can of tuna (optional) + lemon then add 3/4 cup of butter
Step 6: Chop and add 2 peppers (red and yellow are good)
Step 7: Grate 2 tbsp of Ginger and add roasted garlic
Step 8: Add 2 tbsp of Fennel seed
Step 9: Reduce heat to a simmer, using a hand blender carefully puree the entire pot of food
Let sit for 10 minutes for flavors to settle. Serve with a dollop of sour cream.
Summary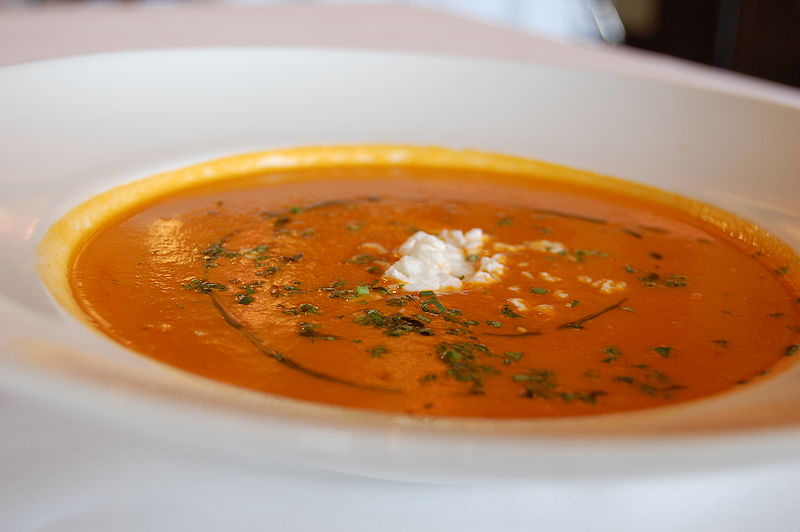 Recipe Name
Author Name
Published On
Preparation Time
Cook Time
Total Time