French Toast Recipe:
 Need something quick and nutritious for breakfast? How about tasty French Toast?? Combine your egg with your toast to make French Toast… Kids love this too!
Top it off with white sugar powder, cinnamon, and/or syrup and you are feeling rich.  This one is a simple quicky that gives you the energy to start the day.  French toast is a favorite.
| | | | |
| --- | --- | --- | --- |
| Prep: | Cook: | Ready: | Serves: |
| 2m | 3m | 5m | 1 |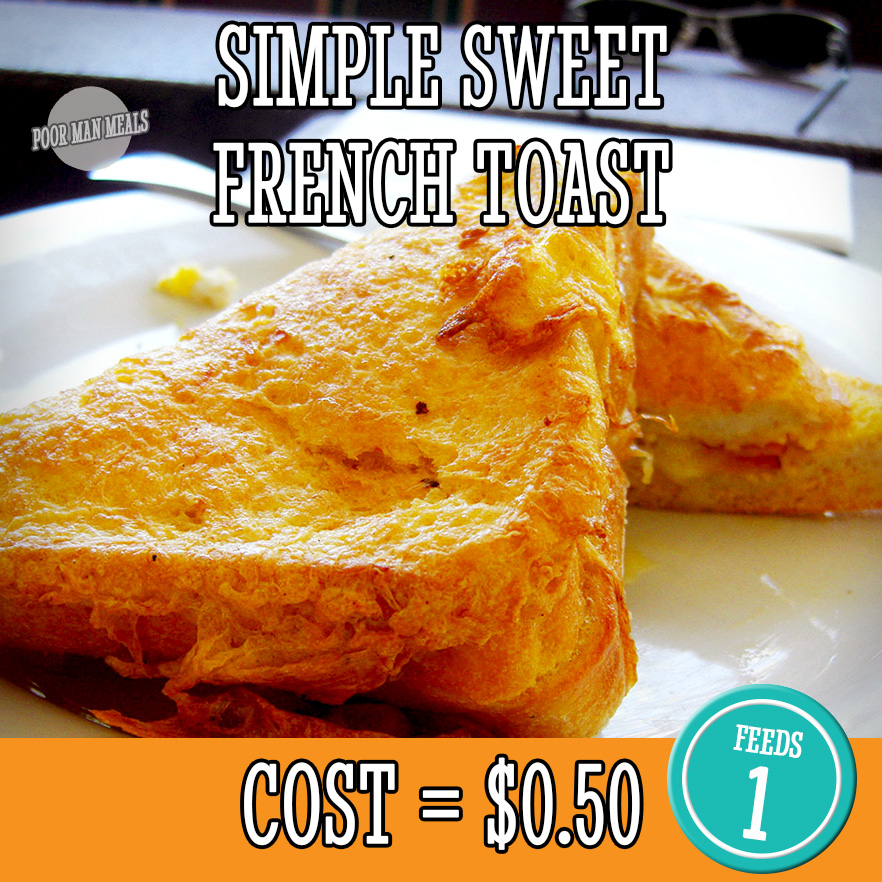 Click to expand - use your arrows like a champ:
Step 1:
 Start with two pieces of bread, (of your choice.)
Step 2: Score the bread with a 't' shaped cut
Step 3: Whip 1 egg, adding a splash of water if it's too thick
Step 4: Pour egg over bread, then flip the bread trying not to rip it, instead have it absorb all the egg.
Step 5: Turn heat on a stove to 70%, and add your egg-soaked bread to pan, and flip after 45 secs
Step 6: Add a pinch of cinnamon, powdered sugar icing and/or some amazing canadian maple syrup.
Did you know maple syrup is a great laxative?
It's true!
Summary
Recipe Name
Author Name
Published On
Preparation Time
Cook Time
Total Time